Our members cast their votes in May after five presentations by LGBTQI+ organisations (from Taiwan, Uganda, Curaçao, Armenia and Mozambique).
After careful consideration, this year too we chose organisations that in our view need the money the most. With a majority of votes, we chose two organisations this year that we were able to support with nice donations.
OGERA from Uganda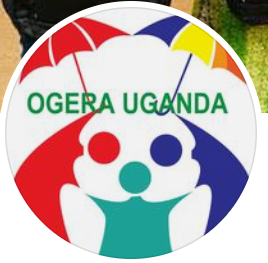 OGERA- Organization for Gender Empowerment and Rights Advocacy is een organisatie die is opgericht om de gezondheid en mensenrechten van vrouwelijke sekswerkers te duurzaam, met de nadruk op LBQ en stedelijke vluchtelingen die in Oeganda wonen en werken. Belangrijk werk in Oeganda is zowel sekswerk als homoseksualiteit religieus, sociaal, cultureel en geïmproviseerd onaanvaardbaar. Nog meer onder druk omdat het Oegandese parlement de Anti-Homowet in 2023 heeft aangenomen, wordt die beschouwd als een van de sterkste anti-homowetten ter wereld.
OGERA is committed by offering dialogues with important actors such as religious leaders, political leaders, etc. By offering support to the community by providing information, referring to powerful and offering a Drop in Center and emergency shelter.
Teatro Bulabanda from Curaçao
The second organization we supported in 2023 was Teatro Bulabanda from Curaçao. An organization that is involved in creating/developing theater performances, cultural programs and art activities.
Our contribution was used for the play "Dekonstrukshon di Edsel K". This play is mainly aimed at high school students. It is about a friendship that is tested by the coming out of one of them. The play has been performed before and has proven to be a good starting point for discussions about friendship, tolerance, sexual diversity and more. Especially in light of the fact that in recent years there has been more resistance to LGBTQ equality in Curaçao, it is important to start these conversations at a young age.