This time our annual autumn meeting started with a lecture by Monique Doppert, author of 'Amsterdam – De Roze Geschiedenis'. The reason for Monique to write her book was because there was simply no book about the pink history of Amsterdam yet! She shared important passages from history included in her book.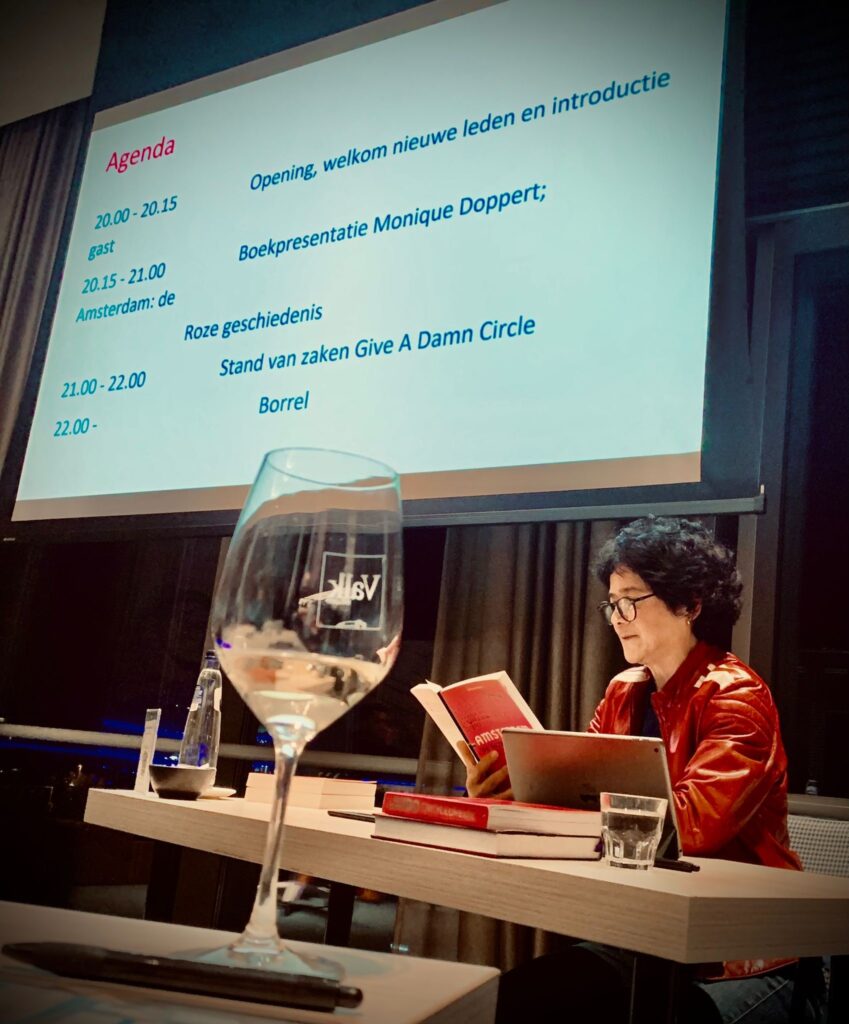 The members were also tested on their own knowledge and there were 2 books to win. Quite special that the newest members, Mechel and Eize, walked away with this prize. A great start, and a restart for Mechel. Welcome again!
The second part of the meeting was about the Circle itself. We have looked ahead to the coming months. Our giving circle in 2024, the selection of projects and the upcoming donation round.
At the end of the meeting, the board handed out a real Give A Damn pin to the members present. Thanks to Vera, who had the pins made. At the next meeting, those who were not there will receive their pin.