20 juli 2023
2023 in focus on Uganda and Curaçao
Our members cast hum votes in May after five presentations by LGBTQI+ organisations (from Taiwan, Uganda, Curaçao, Armenia and Mozambique).
After careful consideration, this year too we chose organisations that in our view need the money the most. With a majority of votes, we chose two organisations this year that we were able to support with nice donations.
OGERA from Uganda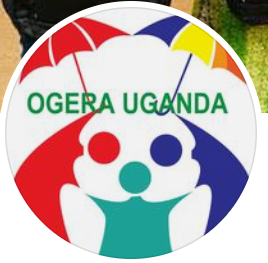 OGERA- Organization for Gender Empowerment and Rights Advocacy is an organization established to sustain the health and human rights of female sex workers, with a focus on LBQ and urban refugees living and working in Uganda. Important work in Uganda, both sex work and homosexuality are religiously, socially, culturally and improvisationally unacceptable. Even more under pressure as the Ugandan parliament passed the Anti-Gay Law in 2023, which is considered one of the strongest anti-gay laws in the world.
OGERA is committed by offering dialogues with important actors such as religious leaders, political leaders, etc. By offering support to the community by providing information, referring to powerful and offering a Drop in Center and emergency shelter.
Teatro Bulabanda from Curaçao
The second organization we supported in 2023 was Teatro Bulabanda from Curaçao. An organization that is involved in creating/developing theater performances, cultural programs and art activities.
Our contribution was used for the play "Dekonstrukshon di Edsel K". This play is mainly aimed at high school students. It is about friendship that is tested by the coming out of one of them. The play has been performed before and has proven to be a good starting point for discussions about friendship, tolerance, sexual diversity and more. Especially in light of the fact that in recent years there has been more resistance to LGBTQ equality in Curacao, it is important to start these conversations at a young age.
16 maart 2023
The why of 'giving circles': three lessons
Meaningful giving, making more impact together and learning about the topics in which you like to make a difference. In a nutshell, admittedly, but that is what a giving circle brings you. At least, if you ask the founders of Dutch giving circles. On 17 February 2023, they came together for the first time to exchange experiences and learn from each other.
Giving Circles: a strong example of democratic philanthropy and thus an interesting and emerging phenomenon. She herself was
Vera Peerdeman stood at the cradle of one of the first in the Netherlands, the Give a Damn Foundation. Over five years later, it is great to see that the number of Giving Circles in the Netherlands is starting to grow.
Vera writes about this in De Dikke Blauwe including 3 handy tips if you want to start a Giving Circle yourself.
http://Het waarom van 'giving circles': drie lessen | De Dikke Blauwe
5 januari 2023
Marieke van Herwijnen and Hein Rijkenberg join the board
Effective January 1, 2023, Marieke van Herwijnen and Hein Rijkenberg join Edith Molemans and Frank Aalderinks on the Give A Damn board.
Marieke van Herwijnen is an advisor at the Work, Participation and Income (WPI) directorate of the Municipality of Amsterdam. She also chairs the municipality's Roze Ambtenaren Network and is committed to making WPI more inclusive. Since January 1, 2022, she has been a member of Give A Damn out of a desire to advocate for organizations around the world working for equal rights for LGBTQI+ people. With enthusiasm and attention you can make a difference, no matter how small sometimes, she has noticed in her role as president of the Roze Ambtenaren Network.
Hein Rijkenberg works in the social domain. He is director of the Knowledge Center for Child and Adolescent Psychiatry. He is in addition active within COC Amsterdam and is committed to a more inclusive city. As founder of "More than wanted" he has been working hard for years for LGBTQ+ parenting. Hein has been involved from the start and together he has helped beautiful organizations around the world working for equal rights for LGBTQI+ers. He has noticed that a real difference is being made with Give A Damn and finds it beautiful to see every year how we can do this together for one another.
As new board members, Marieke and Hein are eager to further develop Give A Damn as a giving circle and look forward to working with the other board members!
28 december 2022
2022 marked by Ukraine and Zimbabwe
Our members cast their votes during the month of May after five presentations by LGBTQI+ organizations (from Mexico, Tunisia, Ukraine, Zimbabwe and Guatemala).
Organizations were chosen that we felt needed the money the most. This year, a majority of members felt that due to the war in Ukraine, a project from that country should not be missed. With a majority vote, we chose two organizations that we were able to support with wonderful donations this year.
Support for LGBTQ+ in Ukraine
Insight is a Ukrainian human rights organization that brings together lesbian, gay, bisexual, transgender and queer people.
The war that began on Feb. 24 of this year had a major impact. Since the start of the war, Insight's team has been providing emergency assistance to LGBTQ+ people in different regions of Ukraine. Emergency aid involved providing immediate humanitarian assistance (medicine, hygiene products, food, etc.) But it also involved providing safe shelters in Lviv and Chernivtsi, legal advice and crisis psychological support.
Insight for example also ensured that hormone treatments for trans people could continue and provided assistance and safe relocation abroad for LGBTQ+ people and women from vulnerable groups affected by the war.
Participating through access to work and income in Zimbabwe
The second project that received our support was Purple Hand Africa in Zimbabwe. A project that creates employment opportunities for LGBTQI+ people. Purple Hand trains participants, increasing self-confidence, knowledge and skills. The main goal is to provide skills that will help them start and run their own businesses. Participants learn to make their own organic products, such as soap, and to sell it. Some of the profits go back into the Purple Hand project.
The program aims to empower people and promote an open-minded view of gender and sexuality. Purple Hand creates a more confident LGBTQI+ group that forms a niche in the development of Zimbabwe's economy by creating employment opportunities for themselves and others in the community.

Note that for the projects in Ukraine and Zimbabwe, we make more impact than with the donations alone. When they apply for funds from another fund provider, our donation will count favorably. This builds trust and is even a requirement with some fund providers to apply.
In addition to financial support, all five organizations receive our moral support and tips for further fundraising.
8 maart 2022
LET'S MAKE IT HAPPEN
Everyone can be themselves. Anywhere in the world. And earn their own living in the process. That is the goal of our giving circle @Give A Damn Foundation.
Ambitious? Yes! Bold? Yes! And heartily innovative within the world of #philanthropy. We prove to be #trendsetters. Each member contributes a fixed amount and together, through a #democratic process, we determine which #LHBTQIA+ organization receives our money to build for the future.
How do we find those organizations? Partly with the help of @Hivos. Last Thursday our members got together for a #networking meeting along with Hivos. To learn how we complement each other and to figure out together how we can best advance our fellow LGBTQIA+ people. Want to learn more about the Give A Damn Foundation? Then send an email to: giveadamnfoundation@gmail.com.
Thanks to @Frank Aalderinks and @Mickey Andeweg for providing the content for the evening and thanks to @VanderValkZuidas for facilitating this wonderful evening!
5 augustus 2021
Proud to make an impact for our community
Annually, Give A Damn Foundation members support two or three organizations both for and by LGBTQIA+ people. Aimed at improving human rights. And with the goal of improving living and working conditions. During Pride week, we hear how the organizations are doing via video call.
Juli from RED Communitaria Trans from Colombia is in the Netherlands with thanks to Justice & Peace Netherlands and stopped by. Our donation is used to contribute to health during this pandemic, provide food and shelter and to meet in workshops. A part will be used to realize their big dream of a house of their own.
Yazuri from Mésart in Costa Rica was there through Zoom. She talked about providing basic necessities. They also held workshops on nonviolent communication and networking.
The Center for LGBTIQ+ Rights of the Ankara Bar Association in Turkey will tell us more later. In addition to these impressive stories, we were happy to see each other in person again after more than a year. We ended the meeting with drinks and a happy photo. Satisfied and impressed by the resilience and vigor of Juli and Yazuri, we returned home. Nice that we were able to offer support to these people.
29 april 2021
The votes have been counted
Our members cast their vote(s) after a round of video calls with five LGBTQIA+ organizations this year. They choose the organization(s) that, in their opinion, need the money the most. This year it was extra difficult. During the COVID 19 pandemic, the need is so great that choosing was extra difficult. So much so that a large proportion of members reported that they would award the money to any organization. In the end, everyone voted. This usually results in two organizations, each receiving half of our donations.
This year the difference between the first three organizations was so small that we all decided to make three of the five organizations happy:
RED Communitaria Trans from Colombia
The LGBTIQ+ Law School from Turkey
MÉSART from Costa Rica
They will receive a donation in May. We make more impact than just the amount donated. If they apply for a fund from another fund provider, our donation will count positively. This creates confidence and is even a requirement for some fund providers to be allowed to apply. In addition to the financial support, all five organizations receive our moral support and tips for further fundraising.
26 januari 2021
Give a damn in het Parool
https://www.linkedin.com/posts/give-a-damn-foundation_samen-leven-samen-geven-activity-6744154599260737536-b6O3
5 januari 2021
Frank Aalderinks and Kimm Giebels join the board
Frank Aalderinks is Head of the Philanthropy Advice department at ABN AMRO. Kimm Giebels is a Give A Damn member from the very beginning and owner of Ceremonies with Kimm. Both bring knowledge and experience, new impetus and fresh ideas. With their time and effort they want to take Give A Damn further.
Frank's wish is to make the world a bit more beautiful. He does this in his daily work and in his new role as director of Give A Damn. Frank has become a member and joined the board since January 1, 2021. Frank is motivated to give together and join forces. Because you can mean more to others this way! And because you can share experiences and learn from each other. Frank has a lot of respect and admiration for people who often fight for equal rights (and a normal life) for LGBTQIA+ people under difficult circumstances. Frank knows the charity sector well and has worked for De Regenboog Groep and Doctors Without Borders, among others. He is also the author of the 'Large Gift Guide' for philanthropists and charities that want to better understand big donors. Kimm has been actively involved as a member for five years. Initially, she was stimulated by the idea of ​​jointly building an innovative generous donor network for and by LGBTQIA+ people. Contact with LGBTQIA+ organizations around the world soon came to the fore. She gained unprecedented admiration for the people behind the organizations. What resilience, perseverance and creativity in dire situations! When new board members were needed, she responded immediately. She wants to use her creativity, writing talent and video maker skills to give Give A Damn more members. With her structure, clarity, empathy and enthusiasm, she hopes to be a good addition to the board.
24 september 2020
Two founders are leaving the Give A Damn board
Vera Peerdeman and Karen Kraan are leaving the board. Both ladies are very happy that they started the Give A Damn Foundation together with Edith Molemans.
They look back proudly on five years of building and learning from the giving circle. And above all, on helping vulnerable LGBTQIA+ people in the world move forward. Vera realized that she had to take a step back, because she could no longer give Give A Damn the attention it deserved. She says: "I have therefore (with pain in my heart) come to the decision to withdraw from the board. Give a Damn will always have a place in my heart." Karen is a real starter and initiator. After five years, the time feels right to pass on Give A Damn. She says: "I am extremely proud of what we have all achieved and am confident that it will continue."
Both also give up their membership. Because they "don't want to get in anyone's way". They give space and confidence to Edith, Martijn and their successors to further shape and grow the giving circle.
22 juni 2020
The 2020 donations will be distributed among the organizations previously supported
The impact of the COVID-19 pandemic is extremely significant on the LGBTQIA+ community. That presented us with a dilemma. Will we look for new organizations to support? Or do we once again support the organizations of recent years?
At the beginning of this year, the board – as in previous years – started looking for organizations that we can support this year. The outbreak of the corona crisis quickly cast a different light on our usual approach, because we received the news from various quarters that the crisis is hitting LGBTI organizations hard:
E.g. via the Outright Action International report that we shared with you last time, which shows that LGBTI people worldwide end up in inhumane situations. Think of (many more) evictions, violence, the reversal and/or deterioration of previously acquired rights, etc.
We read concrete examples of this in emails from organizations previously supported by us. Out of compassion, we approached them to encourage them and to inform them how they are doing. Each and every one of them came up with poignant examples that touched us deeply.
It presented the board with a dilemma: How do you make a selection of 5 organizations when almost all LGBTI organizations worldwide are now at a loss? How fair is it in these times of crisis to give 5 organizations the hope of financial support, while we know that our choice will be (less than) half of them (because normally we support 2, at most 3 organizations)? The board has taken the time to examine these dilemmas and came up with the following exceptional solution: we support the organizations that we previously supported. The members unanimously approved this proposal. This way, the organizations have less to worry about their survival. They can continue to assist their communities in times of increased violence, social isolation and lack of food and shelter. And hope for better times.
14 november 2019
Brave LGBT group in Central Asia works against the odds
This year, we are supporting an unregisterered LGBT group in Central Asia. For safety reasons, we cannot name the group nor the country. Homosexuality is criminalized in this country, the state condemns homosexuality in general and supports homophobic attitudes in society. Active prosecution is taking place. The group we support has to work underground and in fear of harassment and worse.
These brave individuals support the community against the odds, and fearing for their own safety. We admire them and are content that we can support their dangerous work.
The group is strengthening the capacity of the LGBT community by mobilizing, informing and providing support for improving the quality of life of LGBT people, their position in society, and promoting and realizing their rights.
The group provides a safe space, conduct information trainings, thematic workshops, and self-help groups. Members meet at private houses and in small groups, as this is the only safe way to meet. The group also tries to do advocacy by raising awareness at the international level of the situation in their country and works with a number of (anonymous) experts from the medical, psychological, and legal sphere, which contributes to raising the knowledge levels of group members.
The ultimate goal of the group is to build a cohesive and strong community, expand the audience of tolerant LGBT people in the broader community, fight against homo-, bi-, trans-phobia in society, and ultimately change laws and policies.
Het is een lange en gevaarlijke weg om af te leggen en wij zijn trots dat wij een stukje van die weg met hen kunnen gaan dit jaar.
13 november 2019
Supporting Rainbow Family Support Alliance in Uganda
Rainbow Family Support Alliance (RFSA-Uganda) is an NGO fighting discrimination and violence of LGBT people in their families and render support to LGBT victims of family violence and banishment. The organisation was founded by a gay man who was a victim of family violence and banishment because of his sexual orientation, and he decided to start an organisation that supports LGBTI people who are being thrown out of homes by their parents and relatives.
Before RFSA-Uganda was founded, there was no LGBTI organization in Uganda committed to solving discrimination of LGBTI people within families and supporting them, but incidences of family violence were frequent. RFSA-Uganda was formed, to fill that gap
In Uganda, in churches, mosques, villages and families, people are taught that LGBT people are evil, devils, a curse from the gods. LGBT people are isolated, dismissed from schools, abused and severely beaten at home and in socializing spaces, banished from home, denied treatment in medical centers, and chased from jobs. Many LGBT people live in hiding and many commit suicide.
In 2017 and 2018, RFSA-Uganda received 188 requests for emergency evacuations due to LGBT people being beaten, denied food and education, locked in houses, etc.
This year, the Circle is supporting RFSA-Uganda to implement a range of activities:
Reuniting banished LGBT people with their families
Rehabilitating LGBT people who have been traumatized and psychologically broken
Improving the lives of LGBT people in poverty by deploying entrepreneurial activities, eg making soap and other products.
Because of diet supplies by the project, LGBT people living with HIV will be supported into a healthier life
Parent support groups will be set up made up of family members from families that have LGBT people and their friends and these support groups shall provide encouragement, support, counseling and information on LGBT issues to other families
Security trainings, booklets on security, and sensitization sessions to parents
Increased protection for LGBT people from police and local village leaders by providing information sessions
Seeking positive statements from religious leaders from different churches and mosques
We are proud to be able to support RFSA-Uganda in their important work. Read this for more information.
30 mei 2018
Trans people find a safe haven in Armenia
Right Side NGO in Armenia runs the only community center and safe space for the trans community in Armenia. Armenia is a conservative, homophobic and transphobic country in the Caucasus, a region located at the border of Europe and Asia, situated between the Black Sea and the Caspian Sea.
In Armenia, life is tough for LGBTI people; there are no protective laws and state sponsored discrimination, violence, and hate crimes are rife. Trans people are at best deemed non-existent, and at worst deviant, immoral, abnormal, and sick.
Despite these harsh circumstances, Right Side NGO has set up a community centre with a truly positive vibe: a safe haven for interactions, education, health care, psychological and legal support, by community members and professionals, where dozens of trans people find their safe space.
Last year, the community centre came under attack several times from neighbours in the building, forcing Right Side NGO to move the centre to a more secure, yet much more expensive location. This meant that the rent went up significantly, making the space unaffordable, and there were no options to obtain the budget to cover this gap beyond a few months. When the Give a Damn Foundation got in contact with Right Side NGO, the community centre was on the verge of closing down because they were unable to pay the rent.
Give A Damn is providing the funds for Right Side NGO to sustain this crucial community centre in a safe location for at least 12 months, and probably longer. We support the much-needed financial stability to (re)install crucial services and have the time to look further ahead in the future. The donation will ensure that that a community under constant attack, often in hiding or on the run, has a place for rest and recuperation, where they can gain skills and knowledge, and feel connected, and simply be themselves, without judgement.
Right Side NGO will also increase community outreach programmes with our donation, building a strong trans community in Armenia. The community centre is located in Yerevan, the capital city of Armenia, but the project will also help reach trans people in rural areas whom are even more isolated than in Yerevan.
We are very proud that we are able to support this fantastic, brave organization in 2018, and wish Right Side NGO every success!
8 mei 2018
A safe space for LGBTI's in Iraq
Rasan Foundation has been active in Iraq for 14 years, working on improving the acceptance of LGBTI's. They work in extremely dangerous situations, in a country where the language literally does not have words like 'lesbian', or 'gay'. In 2018, Give a Damn is supporting Rasan to improve the safety of LGBTI's in Iraq.
In Iraq, the subject 'LGBTI' is an extremely sensitive one. There are no laws protecting LGBTI's; in fact, discrimination and violence against LGBTI's is encouraged. Torture and murder are commonplace, and there is no protection offered by the state. An LGBTI-community such as we know in The Netherlands does not exist. Rasan is the only organization in Iraq that publicly voices support of LGBTI's. The organization is registered as a women's rights organization, because it is not possible to register as an LGBTI organization in Iraq.
It is extremely difficult for Rasan to receive outside financial support, due to the strict (international) banking regulations with regards to money transfers to Iraq, due to it's status as being unsafe. Fortunately we have managed to find a way to transfer money to Rasan; they certainly do need it.
A long-term focus, as well as project design that takes into account local values and traditions, is essential if you want to be successful in supporting LGBTI's. Rasan has a variety of approaches and services, including psychosocial and legal support. When requested, they bring LGBTI's in contact with each other, supporting small scale community building for peer support in difficult contexts. Rasan is also committed to increasing understanding of LGBTI issues, and support from the heterosexual community, for example through public campaigns (using art, film and theater). Rasan also works with agencies that have direct contact with LGBTI's, such as police, security services, imams, and teachers. These agencies are often part and parcel of the threat to safety that LGBTI's experience, and are thus also an important target when looking for solutions.
Give a Damn is supporting Rasan to set up a project in Sulaimanyah, in the Kurdish region of Iraq. Sulaimanyah is known as a city that is more developed on social and cultural fronts. As part of this project, Rasan will be researching the needs of LGBTI's, to develop a better understanding of their challenges. That is essential, as there is very little information available about the LGBTI community, much less their needs. This information will help Rasan to design appropriate projects and activities to assist the community. Further, Rasan will be working on the development of a vocabulary for LGBTI that is non-discriminatory and non-threatening, in order to tackle the issue of there being no (positive) vocabulary available. The support will also be used to work carefully on community building and identify allies such as imams, police agents and policymakers.
We are very proud that we are able to support this fantastic, brave organization in 2018, and wish Rasan every success!
22 augustus 2017
Support for transgender people in Slovakia
TransFuzia has been changing lives for transgender and intersex people in Slovakia since 2010. They are a refuge for individuals, setting up support groups and working to change the medical care and the legal situation.
There is still much improvement needed for transgender and intersex people in Slovakia. Despite the fact that transgender people can change their name and gender under certain conditions, misunderstandings, discrimination, and social exclusion are rife. TransFuzia is the first and the only transgender organisation in the country and they have been important door-openers; as examples, they started the first information website, have built a sense of community, and offer counselling.
Romina Kollarik, TransFuzia's Director, is one of only a few openly transgender people in Slovakia. She continues to do her important work, despite many negative responses. She says: "The problems of almost every individual who contacts us can only be solved by system changes, legal, social, public opinion. I have to fight for those changes, for a better future for transgender and intersex people in Slovakia".
After the most recent internationally funded project ended some time ago, TranFuzia did not have any money left to do the work. Finding donors in their own country is near impossible; LGBTI topics are still taboo. And because Slovakia is an EU country, international funding is also problematic. Many donors have the mistaken belief that because it is an EU country, there are not many issues. Romina and a few co-workers and volunteers continued the work without money, because they did not want to let down the people who were depending on them. However, it was becoming increasingly difficult to sustain the organisation under these circumstances.
With the support of the Give a Damn Foundation, TransFuzia can continue their crucial work for a year! We are happy that we can contribute to almost every aspect of their work, including counselling, community building, media performances, and training of professionals. When we spoke to Romina in August 2017, she said that the first months after we gave the grant have been very successful; much has been accomplished and there has been a large increase in the number of volunteers. Financial means and more people who can contribute, means increased opportunity to push for the systems changes that are needed to enable transgender and intersex people to be themselves in Slovakia.
22 juli 2017
The first Family Equality Festival in Russia
LGBTI people in Russia have a difficult life, and LGBTI families even more so. The Anti Propaganda Law prohibits 'propaganda of non-traditional relationships' among the youth. In daily life, this means that even talking about LGBTI issues in front of young people, or carrying LGBTI symbols like a rainbow flag, are punishable. Having and/or raising children in a non-heterosexual relationship may seem unthinkable in this context. But it is happening, and Resource LGBTQIA Russia supports LGBTI families. In Russia this is a brave and admirable thing to do, as families are overwhelmingly seen as a completely heterosexual domain, and there is a lot of religious rhetoric. Resource organised a first of its kind Family Equality Festival this year in Moscow, on International Family Equality Day.
LGBTI families in Russia consist for the most part of two mother families and co-parenting families: sharing the responsibilities between gay men and lesbian women. It is engrained in Russian culture that only women raise children. Men are usually not involved. Similar to in The Netherlands, it is also technically more complex for gay men to start a family. In this context, the most common way to raise children as LGBTI people is co-parenting between a lesbian and a gay couple. Resource promotes this form of family, because it is the most achievable way in the Russian context, and they support the families, for instance with a special group.
Yulia, the Director of Resource: "LGBTI families in Russia do not believe that they are a family. We want to make sure they feel confident and strong, that they are our allies and each other's allies. We strive for self-acceptance and self-respect of LGBTI families and want to show that LGBTI families exist'.
Is a festival a good method to contribute to these objectives? The seemingly simple, but meaningful outcomes of the festival provide the answer: simply getting to know other LGBTI families is already a big step, and it is important to have a reliable group of supportive allies to fall back on (for instance when you need a baby sitter) as LGBTI families often cannot count on support from grandparents or other biological family members.
With the Family Equality Festival, Resource created that crucial safe space for LGBTI families in Russia. Legal advice was also provided, something that is only possible in a closed setting and in oral form due to the strict laws for LGBTI people in Russia. And there was room for the children to play and get to know each other in a safe environment, so that they could find new friends living in the same type of family situation.
The Give a Damn Foundation supported the Family Equality Festival in 2017 for the practical parts of the festival, such as renting spaces and buying workshop equipment. We also supported the making of a video in order for Resource to disseminate the outcomes of the festival to other parts of Russia and abroad.
Video Player
22 juli 2017
Practical and legal support for LGBT people in Cameroon
A man being arrested for drinking a glass of Baileys?? Sound strange? In Cameroon, this is a real possibility; many consider Baileys a drink for women only, so if you are drinking it and you are male, you must be gay. And being gay is prohibited by law. Offenders risk five years imprisonment and heavy fines. According to a report by Amnesty International, detainees are being hit, inappropriately body searched, and incarcerated without charge.
In Cameroon, only a handful of lawyers are willing to defend lesbian women, gay men, and bisexual and transgender people, when they are arrested and detained. Alice Nkom and Michel Togue, lawyers and founders of the human rights organisation ADEFHO (l'Assocition pour la défense de l'homosexualité) are two of such people. They provide legal support for LGBT's in Cameroon who are being discriminated against, arrested, and detained based on their sexual orientation or gender identity. Despite receiving serious threats, they continue to carry out their brave work. For them it is about defending a universal human right: living free of discrimination. In 2017, they received de Geuzenpenning for their remarkable work.
Besides offering legal support, ADEFHO also provides material support to LGBT people who are arrested, detained and/or convicted; engages in awareness raising activities about legal, and social discrimination of LGBT people in local, national and international media; and offers training and workshops about LGBT rights to lawyers, police officers, teachers, students, and journalists.
The Give a Damn Foundation supported ADEFHO in 2017 in their crucial work. With our gift, we contribute to lawyers for LGBT people who are detained, a Supreme Court case with regards to the interpretation of the law in Cameroon, but also crucial practical matters such as the rent and office costs, which are often hard to get funded.
We admire Alice and Michel for their courage and perseverance and are grateful that we can contribute to the vital support they provide to LGBT people in Cameroon.
30 juni 2016
Stimulating visibility of LGBTI's in the Baltic States
Baltic Pride took place in Lithuania on the 18th of June 2016. Gay Pride in Amsterdam is just another great event in the annual calendar of the city; in the Baltic States this is most certainly not the case. Advertising for the event is defaced and removed; the March for Equality has been repeatedly disrupted for the past few years.
The Give a Damn circle has a goal to support LGBTI people, and does this through supporting projects that focus on improving human rights, living conditions, and work conditions for LGBTI's. Members of the Circle chose to support Baltic Pride for this reason.
Baltic Pride isn't "just" a party. It is an important moment where the Baltic States are asked to pay attention to the human rights conditions for LGBTI people in the region. Our donation helped support activities with intention to increase the level of acceptance of LGBTI's, and included a billboard campaign, and Pride Voices, an international human rights conference.
Click here for more information about our contribution to Pride Voices.
4 mei 2016
Seed capital for LGBTI entrepreneurs in Cambodia
Through our support to Micro Rainbow International, at least 6 LGBTI's in Cambodia will have access to start capital and professional support so that they are able to start their own businesses. This will empower them to make the step out of poverty. We chose Cambodia because it is one of the poorest Asian countries, where LGBTI's are severely discriminated against.